DING Wei, Deputy Director of Pathology Department of First Affiliated Hospital of Zhejiang University, and Deputy Director of Clinical Pathology Center of First Affiliated Hospital of Zhejiang University. Member of Pathology Technology Group of Chinese Medical Association; member of Pathology Technology Group of Pathology Quality Control Center of National Health and Family Planning Commission of the People's Republic of China; Standing Committee Member of the Pathological Equipment Technology Professional Committee of China Association of Medical Equipment; Standing Committee Member of Committee of Chinese Pathologists; Member of Zhejiang Pathology Branch of Chinese Medical Association; Director of Zhejiang Provincial Pathology Technology Group; Vice Director of Technology Group of Zhejiang Provincial Pathology Quality Control Center.
In 2011, he won China Excellent Pathology Technology Expert Award.
If there is a company in China telling you that the microtome they produce is better than the imported one, would you believe it? Anyway, I don't!
Domestic products have all along been known for their being low-end and unstable and can only be made do in use. As to their quality, everybody knows that they still have a long way to go compared with imported products. They are either heavy in rotating, or may skip section or bite wax block, and so on; this or that problem will always occur to them.
One day, however, a company named Jinhua Craftek Instrument Co., Ltd. - I have never heard of this company, nor do I know what stuff they are actually making even if I live in Zhejiang - called me that they had produced a microtome better than the imported one. I thought their bragging was just unbelievable. These days, I have seen too many false advertisements and I know that the nicer they say, the more likelihood that they are deceptive. So I intended to ignore it at first, yet the next moment I decided to have a look at it as I was wondering what on earth it looked like.
After the microtome arrived, I rotated it doubtfully but suddenly found that the feel was lighter than the imported products, which immediately aroused my interests: Was the section smooth? Was the thickness uniform? Was it easy to use? Would the section jump? Was the microtome stable in operation?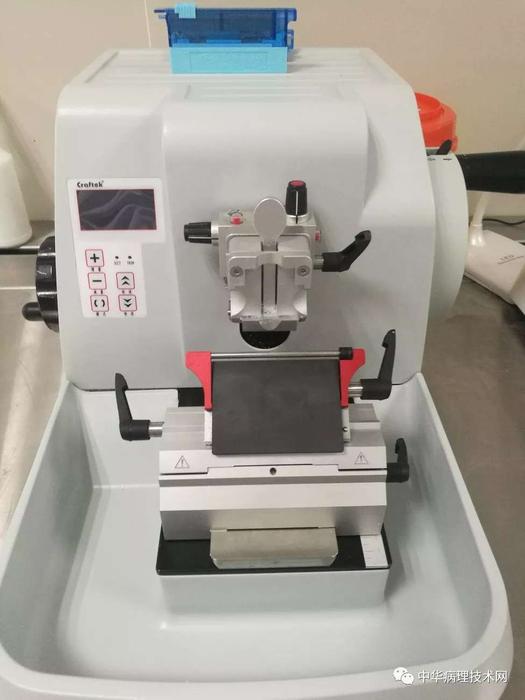 The technicians of our department have always had a very high requirement for the microtome due to our enormous amount of section-cutting work. Now we are even dissatisfied with the imported microtome; basically, we will not consider the use of domestic microtome. Nevertheless, I immediately fell in love with this microtome once testing it and then I used it for daily section-cutting work.
At this, I will not comment on the quality of the machine for you may still not believe it even if I give you a positive answer; it is better that you try it yourself when you have a chance. If this microtome can go through our anti-fatigue test and its quality can be stabilized after mass production, then our department will list it as the first choice in our future purchase a new microtome. Of course, we hope that there will appear more domestically made high-quality microtome.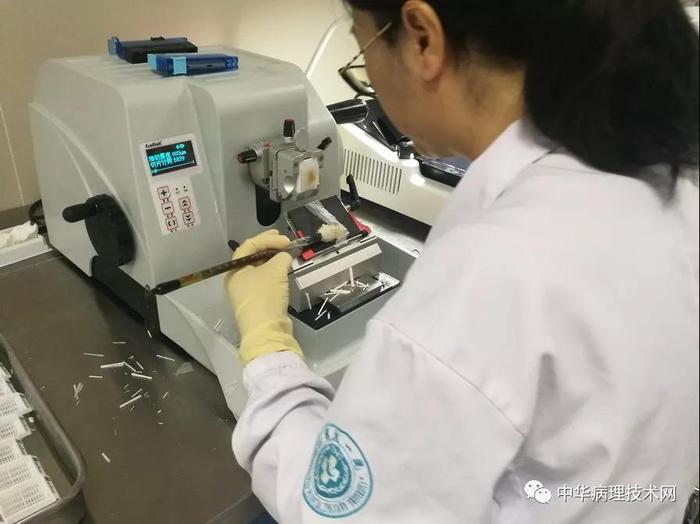 Making scientific and technological innovation with the spirit of craftsmanship
World class quality is no longer a dream
Keep improving and focus on details
Be dedicated to be No.1 in precision section-cutting
Nowadays, more and more domestic enterprises are focusing on innovation and quality. We have been able to produce world-class products. The great rejuvenation of the Chinese nation is no longer a dream. All the section-flatting machines in our department have been produced domestically and we are beginning to use domestically made dewatering machines, dyeing machines, and sealing machines etc. It is believed that in the near future, pathologists will increasingly use high-quality domestic pathological products.